The history of the pop art style in design and art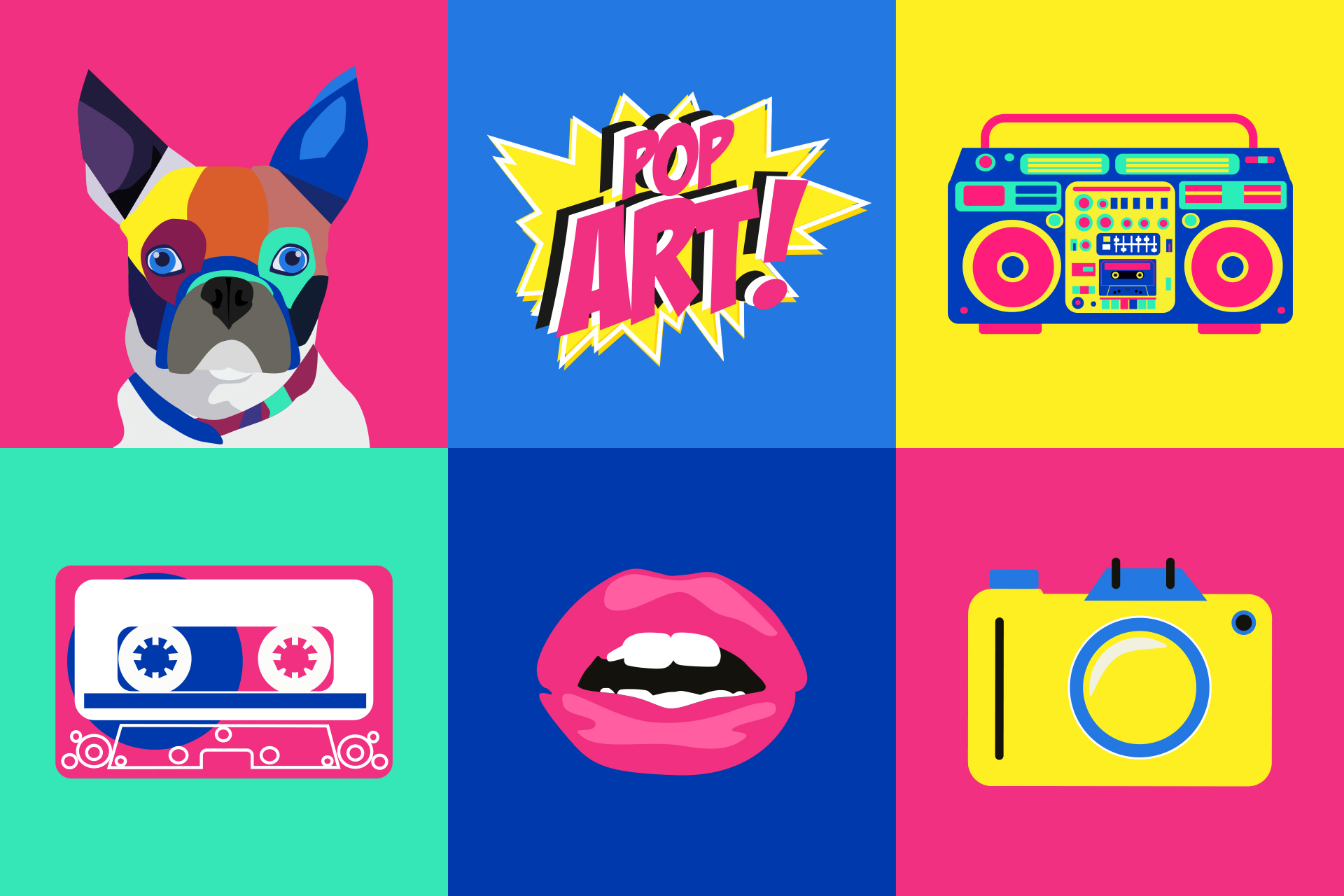 The history of the pop art style, or thanks to which the american style of design has gained huge popularity and a lot of followers around the world.
It's no secret that most of the new styles in graphic design draw their ideas from once-established art trends. Pop art, which has regained its popularity in recent years, is no exception. He was able to fit perfectly into the modern world and was involved in both graphic design and interior design, sculpture, photography. This article will talk about the origin and history of pop art, will indicate the stylistic features characteristic of the style, as well as tell about its application in modern design.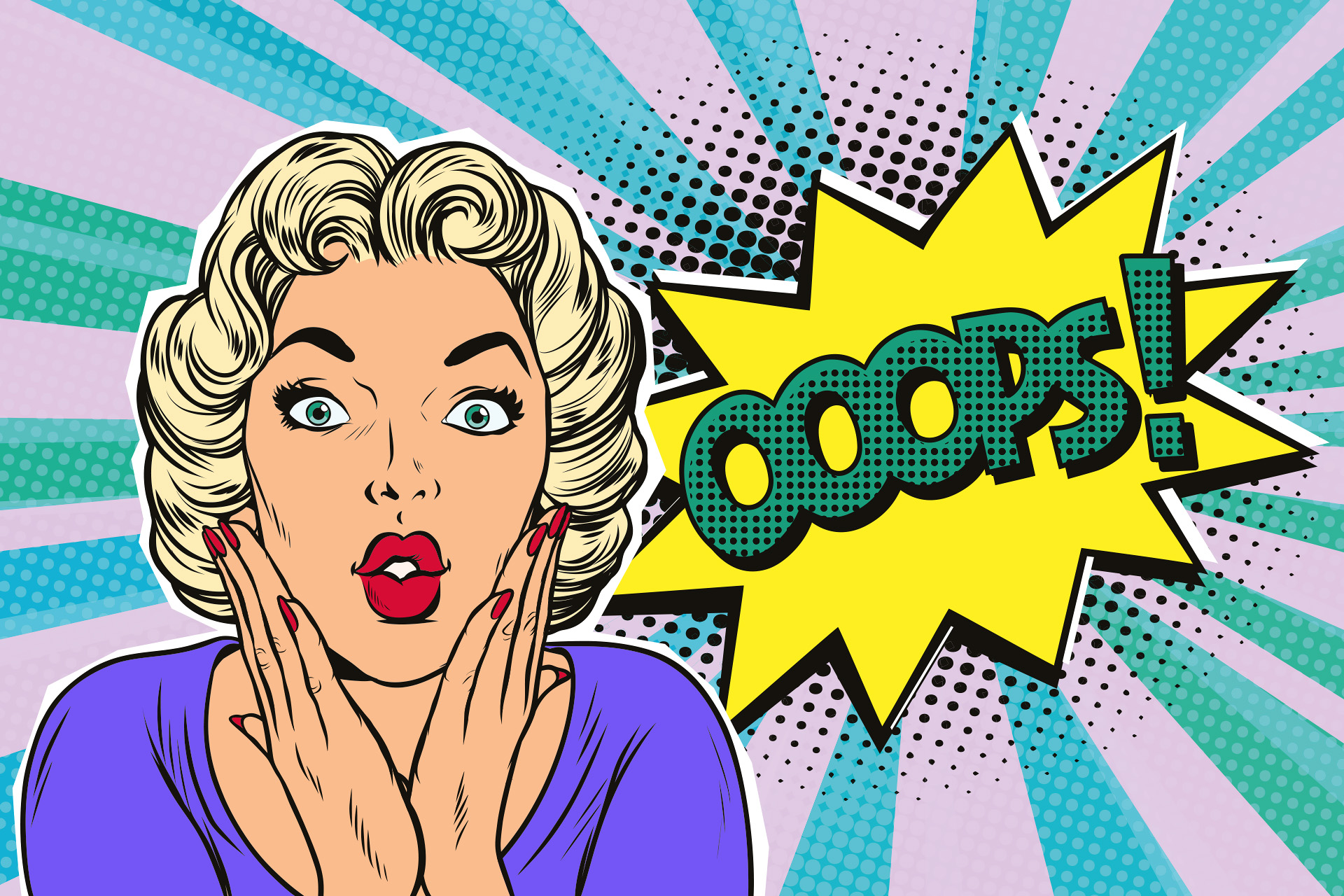 What is pop art?
Pop art is an artistic direction that uses images of material realities, objects from people's daily lives, and is directly addressed to popular culture. Images nurtured on human pleasures are torn out of the usual context and placed in a completely different, artificial reality, thereby acquiring new qualities and losing old ones.
An artist in the style of pop art is not limited to clear rules. For his work, he can use completely different materials, and images, in most cases, banal and primitive, are taken from the visual pleasures of a person – from TV, magazines, advertising, and even from comics.
The pop art style emerged in the 50s of the twentieth century as opposed to abstract expressionism. He deliberately singled out familiar objects surrounding people that the abstract expressionists did not notice in any way. Elitist expressionism, "not accessible to everyone" and pop art understandable to everyone – this was a grandiose point of refraction in the art world. The old canons of beauty have changed dramatically. Pop art combined what seemed incongruous. It was this quality that made pop art popular with advertisers who could successfully combine the beautiful and the nondescript, the expensive and the cheap, the solid and the unpresentable.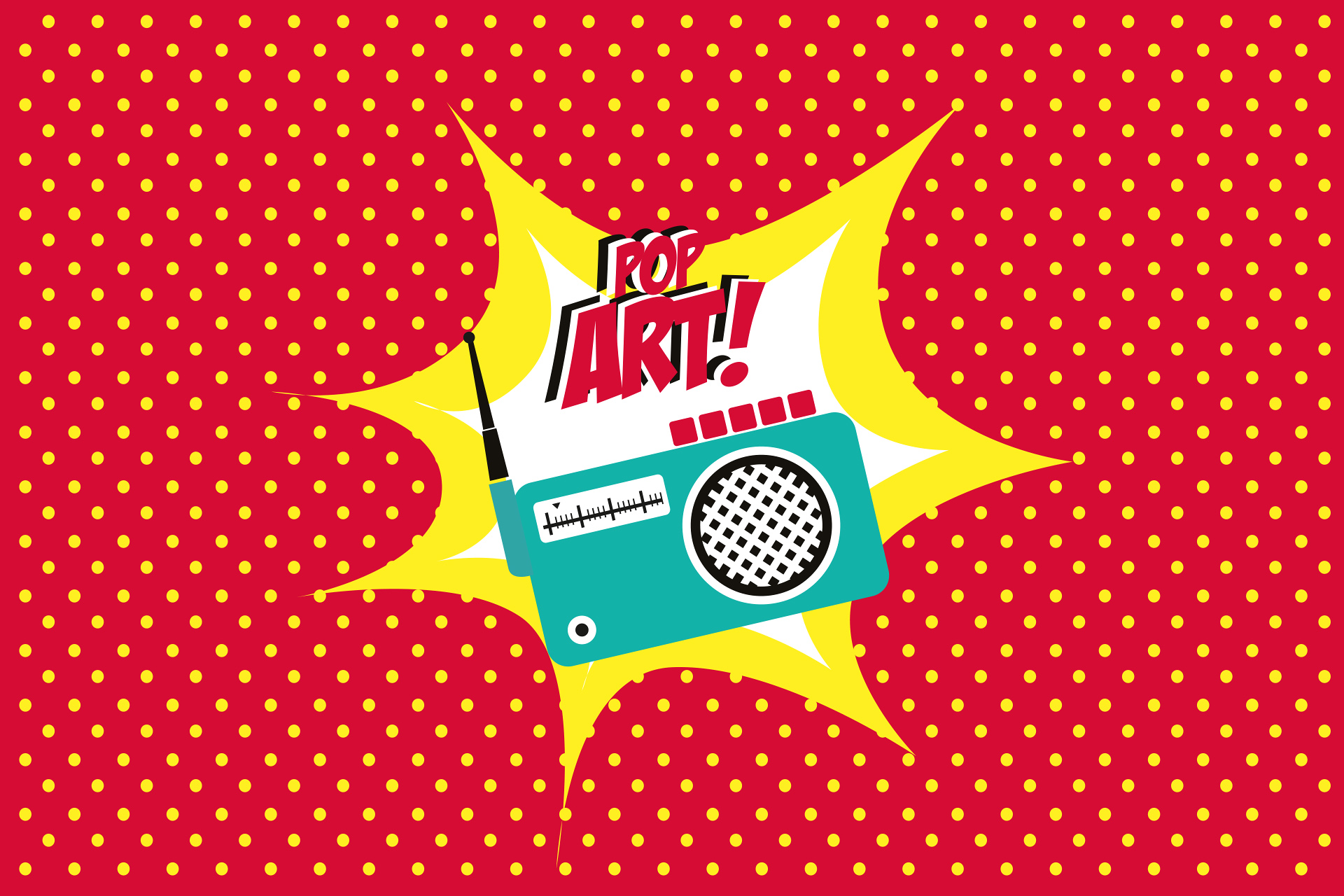 The history of pop art
The pop art style originated in England in the 1950s, by the early 60s it appeared in the USA. The founder of pop art is considered to be an "Independent Group" formed by several critics, architects, and artists in 1952 in London. It was at that time that one of the members of this group, the talented sculptor and artist Eduardo Paolozzi, presented for public evaluation a series of works under the uncomplicated title "Bunk!". It was a series of collages of completely incompatible elements – objects of advertising, magazines, and consumer goods. One of the works depicted a cloud of smoke with the word "pop" inscribed in it. At the same time, in an article by one of the participants of the "Independent Group", the English critic Lawrence Alloway, the term "pop art" first appeared, becoming the name of a new trend of fine art. Thanks to many exhibitions, pop art has become widespread throughout Europe and the USA.
The cult of goods, things, and equal opportunities in the late 50s – early 60s of the twentieth century in the United States helped the rapid development of pop art in American society. The most famous artists were: Claes Oldenburg and his large-scale sculptures of various objects – cakes, matches, pins, skittles and much more, Andy Warhol and his famous "Marilyn Diptych", Robert Rauschenberg with the famous combination of oil paint and newspaper clippings in his paintings, Roy Lichtenstein and his large-size comics, James Rosenquist, Tom Wesselman, and many others.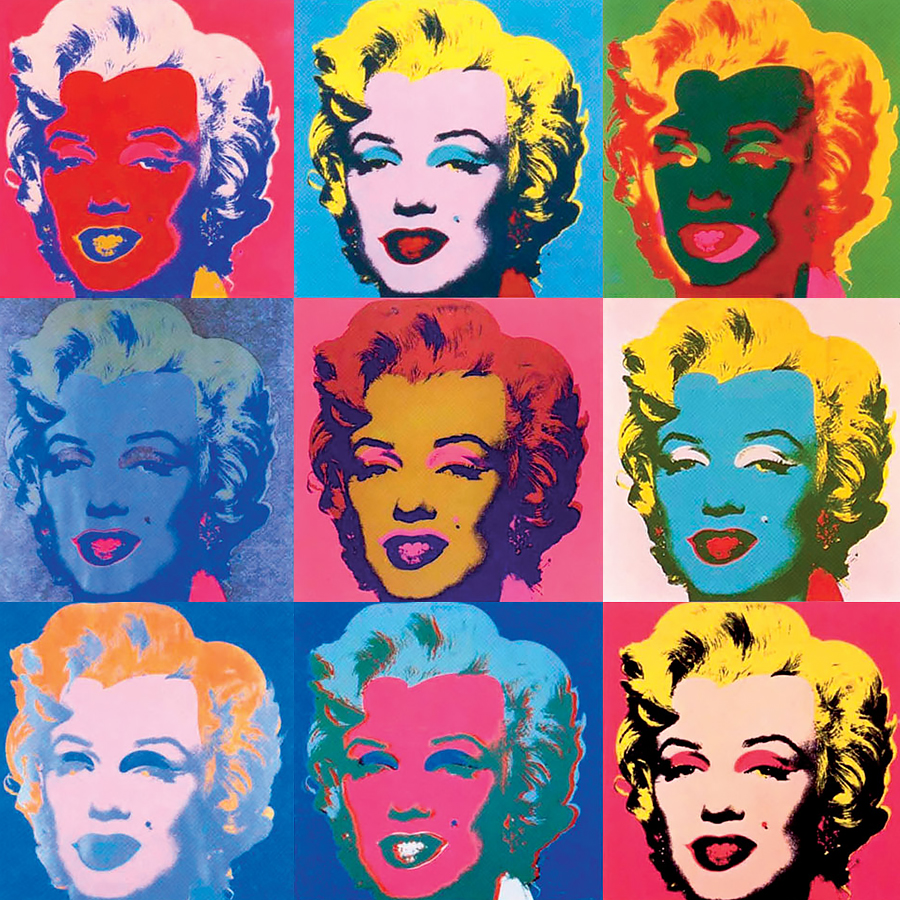 Andy Warhol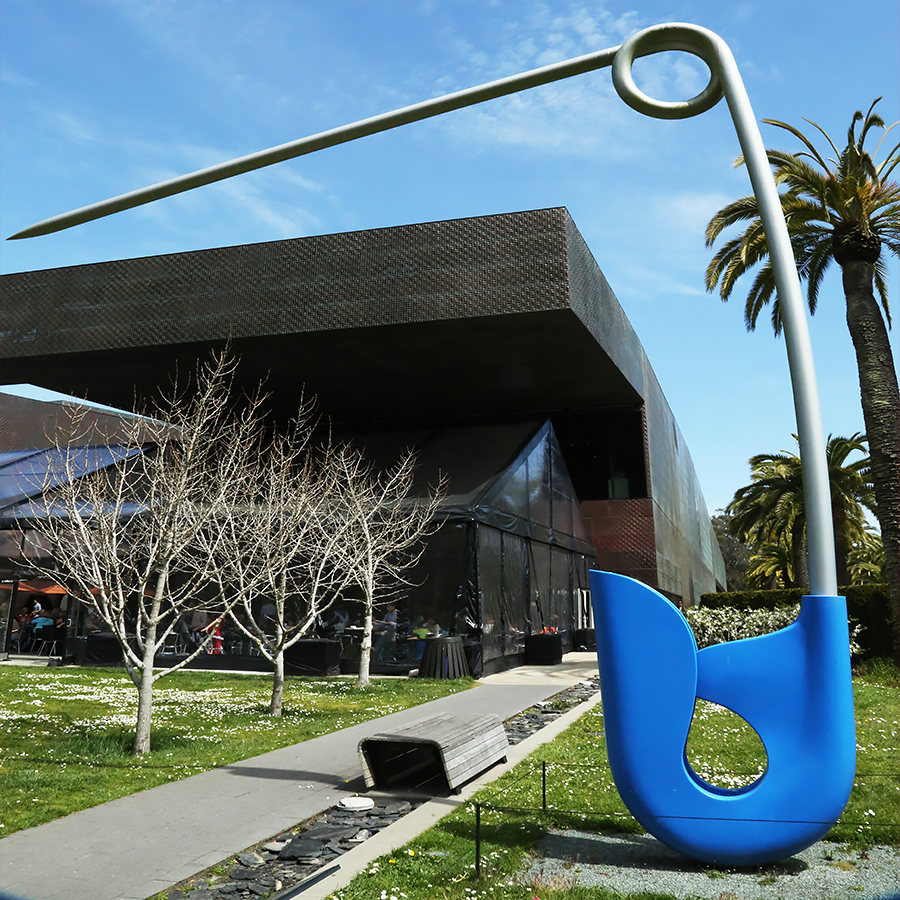 Claes Oldenburg
In the works of all these artists, there was a sense of pride in consumer goods that were not only good but also accessible to the average person. Social equality was emphasized – each person could compare himself with any other consumer. "When watching TV, you can notice Coca-Cola ads, and you will be sure that the president buys and drinks Coca-Cola, the stars drink Coca-Cola, you can also buy and drink Coca-Cola... Every bottle of Coca-Cola is good and the same," Andy Warhol repeated.
American or English pop art? To this day, there are active discussions about who is a pioneer in pop art. On the one hand, it appeared in England, but, on the other hand, it was the Americans who made this style of art popular. English pop art was more restrained and delicate, artists in their works expressed their inherent ideas and showed topical themes of that era. In American pop art, everything was more aggressive, there was a lot of creativity, courage, non-standard approaches, and ideas. Its important feature was the bias towards advertising and commercial projects. Despite this confrontation, American and English pop art shared a common rebellious spirit. The youth of that time wanted changes, changes in the usual principles of being laid down from birth. They were ready to forget, without regretting a bit, the entire past culture.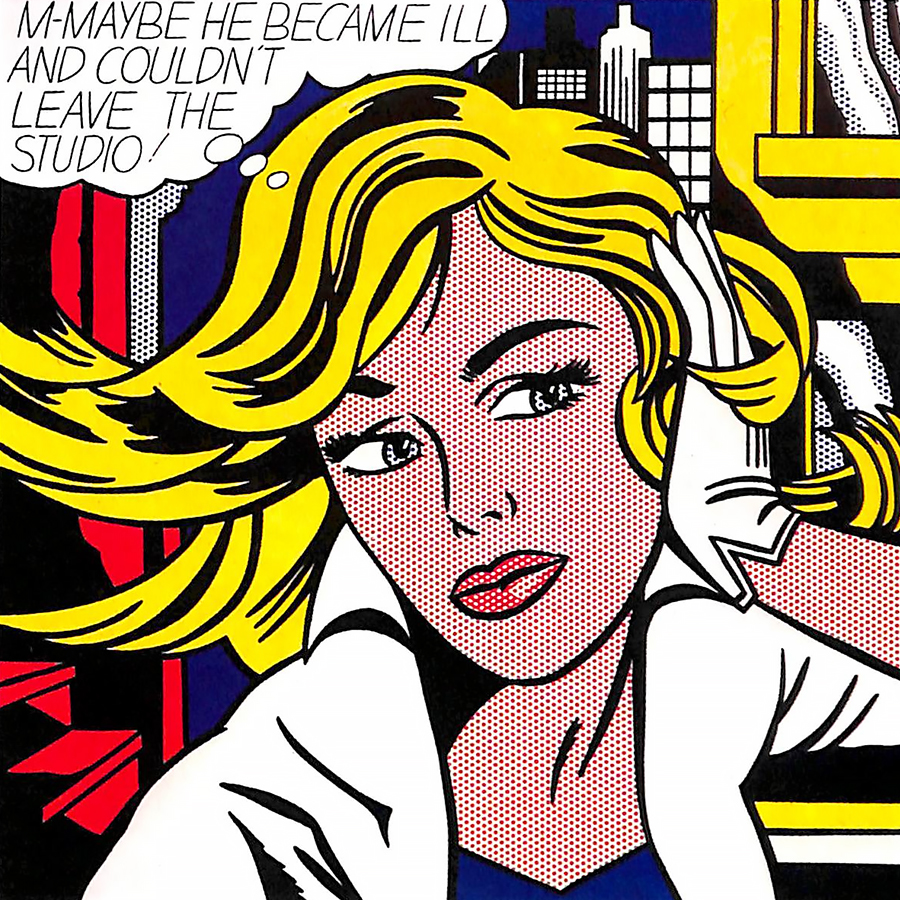 Roy Lichtenstein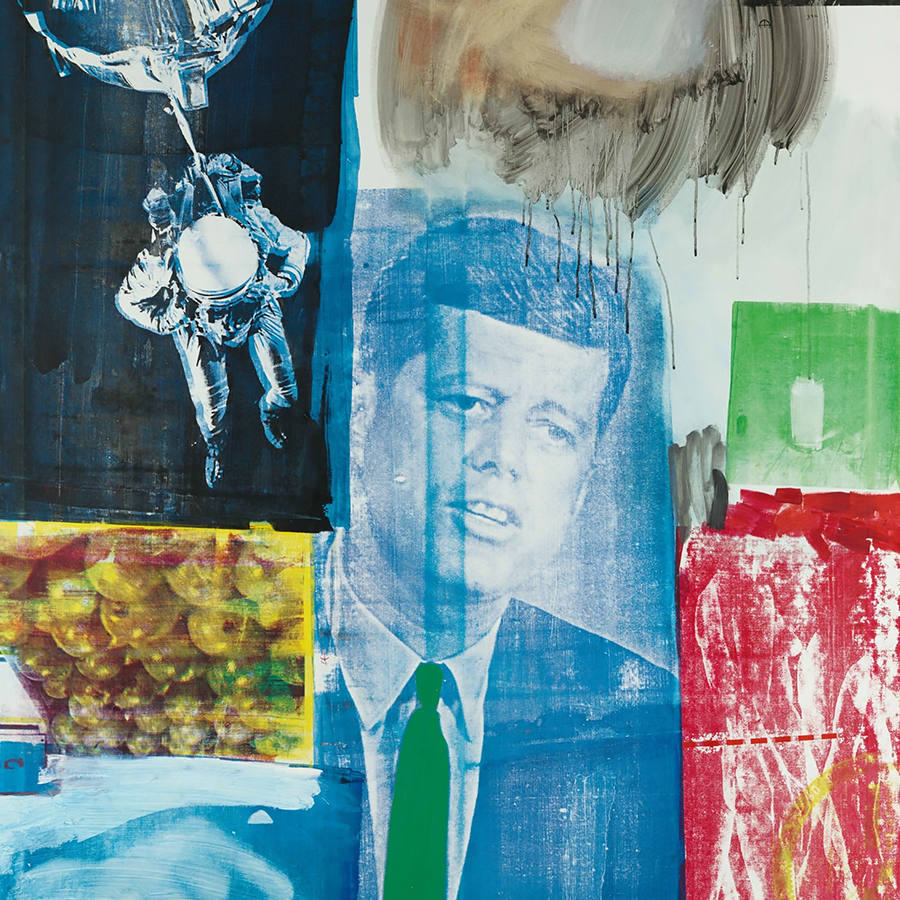 Robert Rauschenberg
What is typical for pop art?
One of the most characteristic features is the use of bright, evocative colors. The neighborhood of saturated shades next to pastel and white tones is considered the norm here. Pop art does not limit the choice of colors, but the most popular colors are red, yellow, and blue. Another important feature is the use of many identical images in one work. Images can simply be repeated or change color and size. A striking example is the well-known work of Andy Warhol with the incomparable Marilyn Monroe.
Pop art is also characterized by the use of a variety of prints. It can be a simple pattern of dots, applications containing hearts, lips, food, and, of course, direct symbols of that time – Coca-Cola, Campbell soup, as well as portraits of famous people Marilyn Monroe, Elvis Presley, and many others.
It is considered mandatory to use non-standard images based on comics, bright stickers, portraits of people and cartoon characters, the use of objects of advertising products, newspaper and magazine clippings. The unusual approach of artists to photographs is also interesting. As mentioned above, it can be a game with quantity, color. Usually, in one plot there is not only the photo itself but also other photos superimposed on it or painted objects, forming a kind of collage. In this case, there are no clear rules and boundaries, the artist or designer independently chooses what he likes.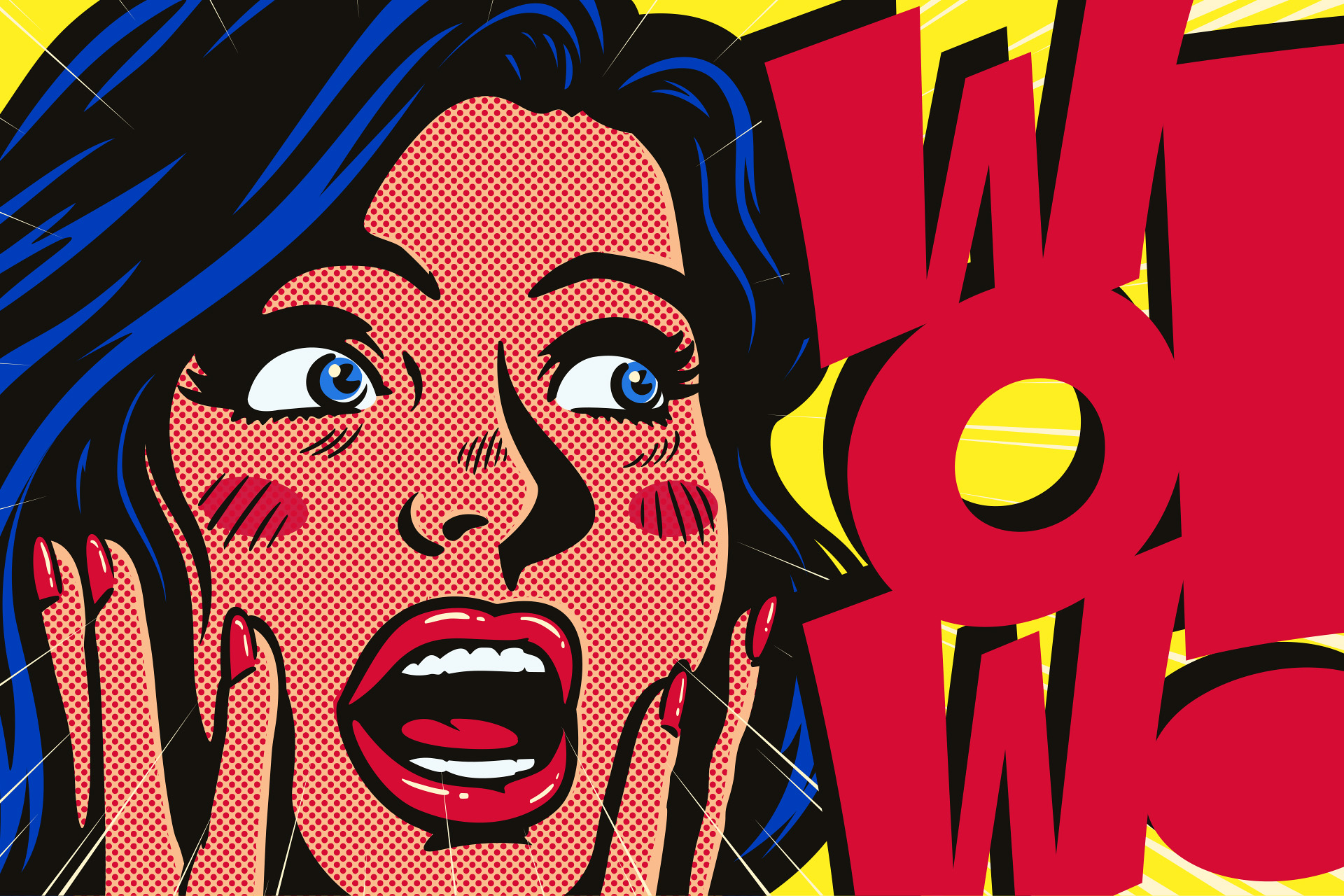 Pop art and modernity
Despite the changing world, pop art remains a popular style among designers and artists today. More than 50 years have passed since its appearance, but illustrations, paintings, and creative advertising with characteristic features of the style are still being actively created. It is often used in interior design, in the decoration of accessories, as well as when creating prints on clothes. A striking example of the use of pop art these days is the clip of American singer Rihanna's "Rude Boy".
Perhaps, in comparison with the 50s, pop art has become less crude, but nevertheless, the ability of this style to instantly create a kind of emotional world – both real and abstract at the same time, allows it not only not to give up positions, but also to constantly find application in a wide variety of fields of art.