The polygonal style of low poly in design and advertising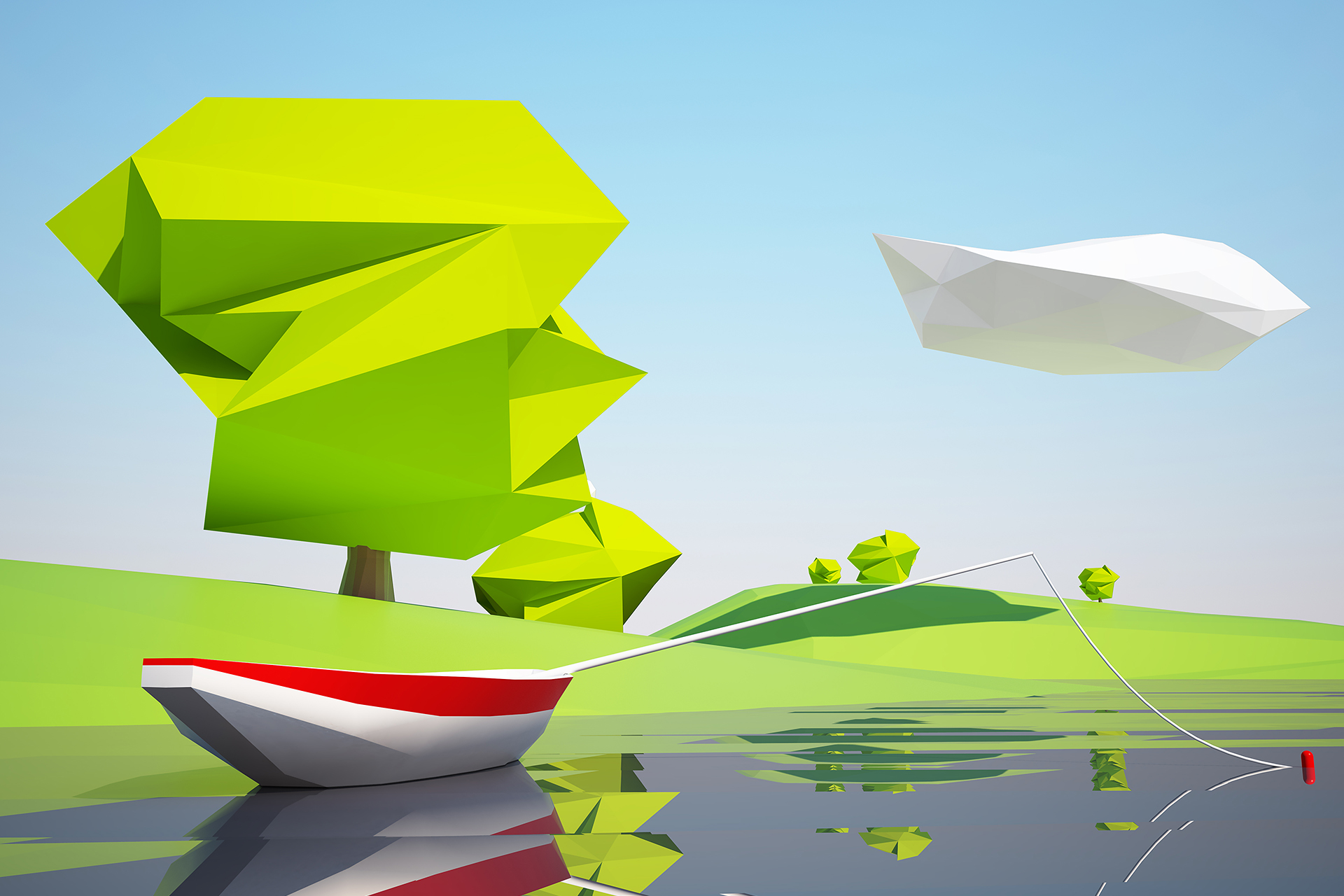 Low poly – from corporate identity to furniture design. Features of polygonal design and versatility of its use.
Polygonal style has been occupying top positions in both printing and digital design for several years. Its popularity is largely due to the trends towards simplification and virtualization of realistic objects. A familiar picture with a lot of small details turns into something extraordinary, but simple and intuitive. The effect is achieved by sequentially filling the space with smooth, sharp-angled shapes. The picture does not look one-dimensional due to the contrast technique and level distribution. This allows you to use polygonal design when working with objects that require compliance with semantic accents. So, portraits in this style quite convey the external similarity.
History of polygonal style
The polygonal style emerged as an offshoot of Cubism. This is the direction of painting, characterized by the emphasized use of geometric shapes and the fragmentation of real objects into stereometric primitives.
Like the flat design, low poly is already experiencing a second wave of popularity. Before he broke into the world of web design and printing again, he was well known by gamers of 85-90. Complex polygons made it possible to display three-dimensional objects. I of the Mask, DarkSide, Total Eclipse, Castle Master, Driller, and many other games of that time were made in a polygonal style. Back then, it was more of a necessity than a creative solution. Now it is a tribute to fashion and a new round of design development.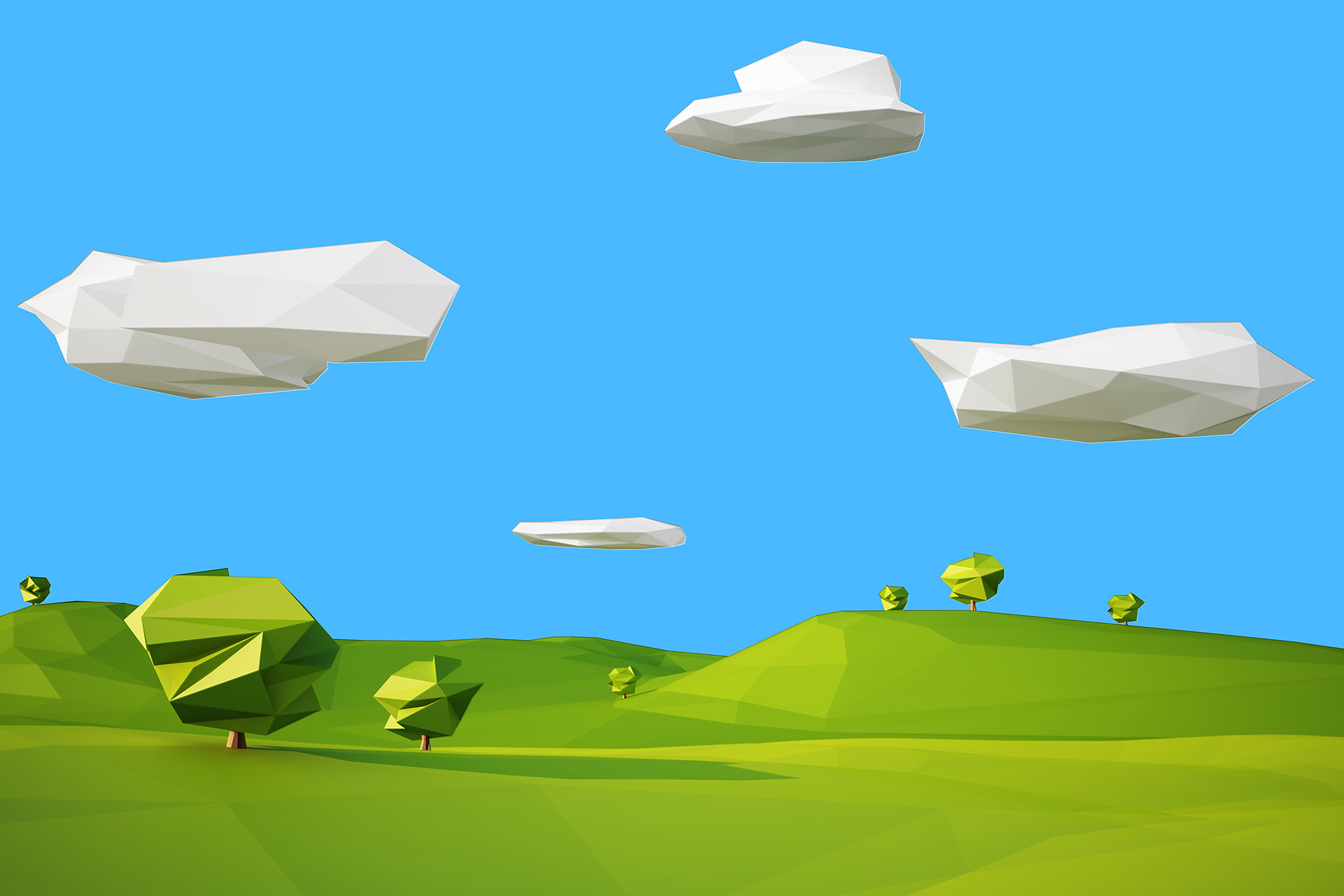 Main characteristics of the low poly style
Polygonal design is an offshoot of graphics, among the advantages of which are the ease of changing objects, the absence of pixelation when printing, and so on. In addition, low poly has several characteristics of its own:
1. Conciseness.
The advantage of polygonal images is that a few uncomplicated figures completely convey the essence. To be understood, it is not necessary to create complex compositions.
2. Versatility.
The style is used not only for any kind of websites, mobile applications, and printed products but even in interior design and clothing.
3. Flexibility of use.
Geometric shapes are often introduced into logos, achieving the use of actual gradients within a simple color solution. Thus, the logo turns out to be quite concise, but interesting.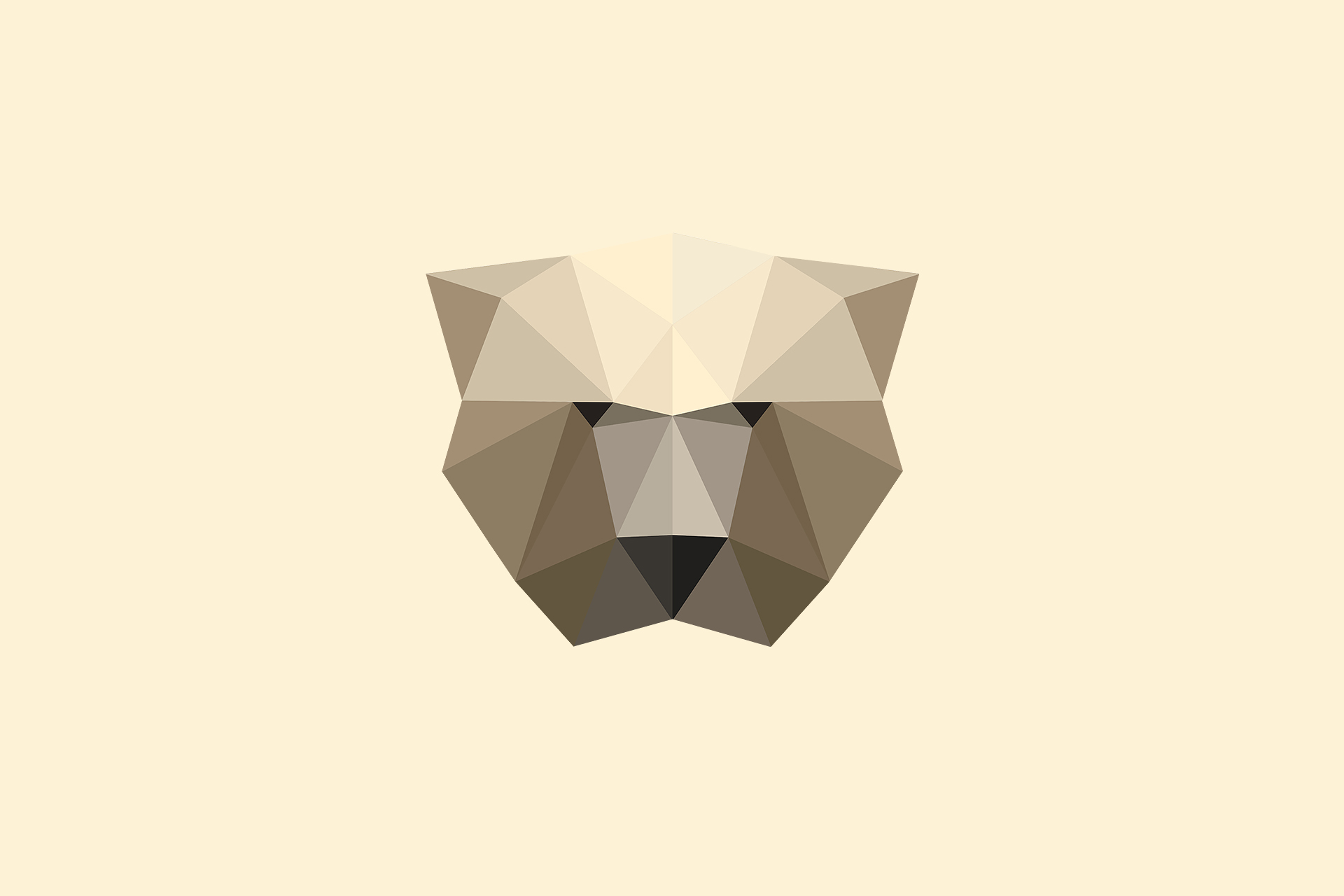 Where can i use the polygonal style?
As can be seen from the second point, the low poly style is applicable in all areas of design. Let's discuss some of them.
1. Digital design.
The creation of websites, mobile applications, games, animations, commercials – all this is a broad springboard for the use of polygonal style. The main advantage of using polygons is to add depth and dynamics using static and flat images.
2. Digital art.
Poly-arts are now at the peak of popularity. Artists from all over the world are hastily mastering polygonal techniques in order to attract new fans of creativity and customers. Images of objects and geometric portraits are often used in advertising.
3. Polygraphy.
Esquire magazine used polygonal drawings in the design of its articles even before it became mainstream. Now low poly flaunts on many advertising posters, flyers, posters, and even billboards. And the most interesting thing is that mass use has not made this style banal.
4. Typography.
The polygonal style in font development makes them unnecessarily complex and even awkward. That's the beauty of it. Such fonts look great on simple monochrome backgrounds, they convey dynamics and create an unusual design without overloading the perception.
5. Furniture design.
Furniture made in this style looks unreal as if it appeared from a computer game. We calmly perceive polygons on the screen, but when such things appear in the surrounding environment, a sense of virtual reality is created. Probably, this explains the popularity of such furniture.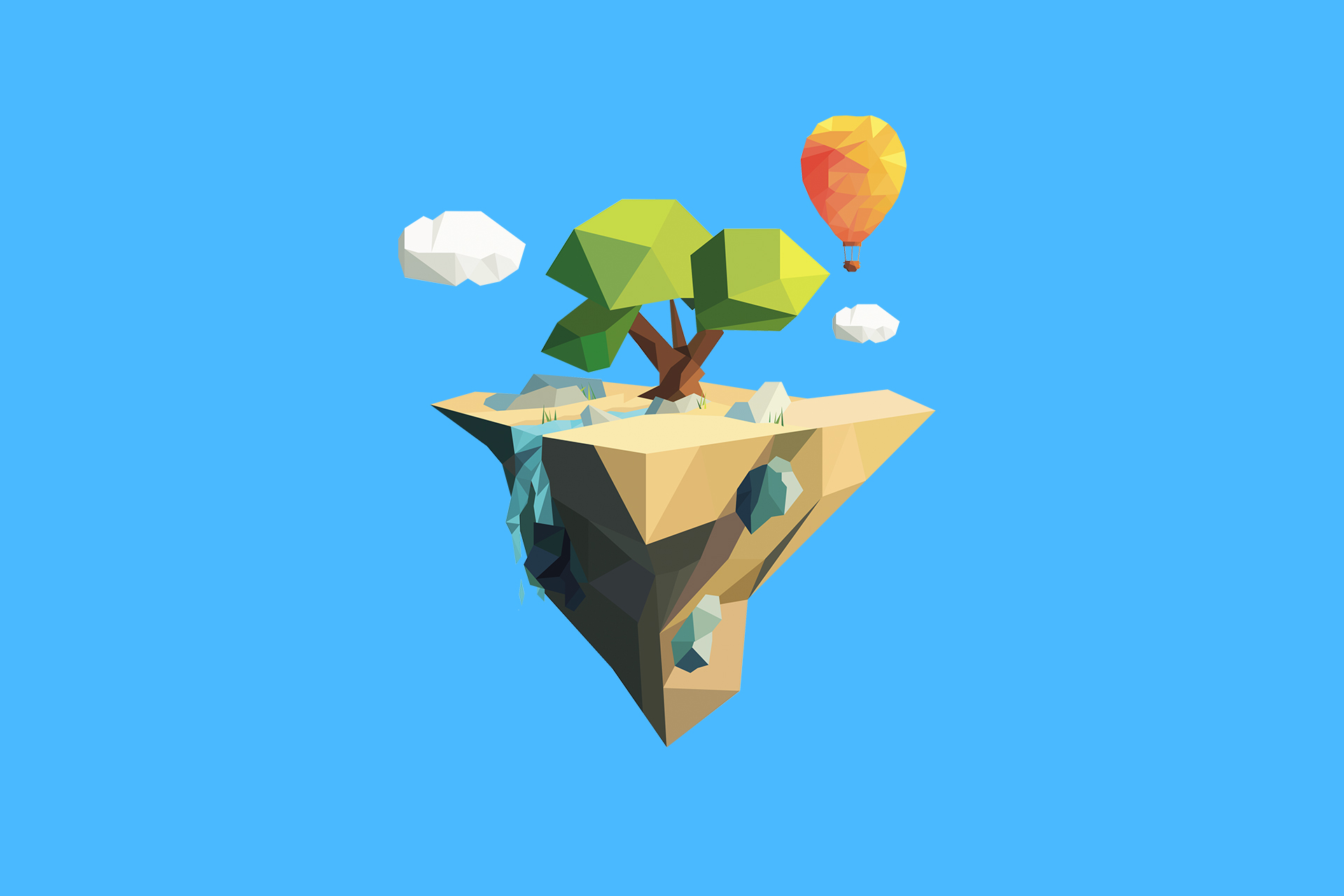 Low poly and the future of design
It is impossible to say for sure how long this or that trend will last. But it is quite clear that polygonal design will not give up its position soon. In any case, as long as there is nothing better than the simplicity, originality, and versatility of the low poly style.